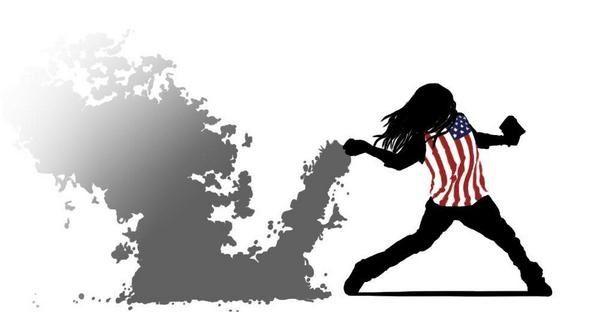 Each time an unarmed Black man dies, Black America chooses a memento to mark his humanity before the jackals maul it.
For Trayvon Martin we donned hoodies, brandished Skittles and iced tea. I will never hear the words "I can't breathe" again without thinking of Eric Garner's last gasp for life. Over the past nearly two weeks since Michael Brown's death, thousands across the country have lifted palms to air and shouted, "Hands up! Don't shoot!"
These tokens should have had some part to play in keeping these brothers here. This is why we emblazon them, desperately, like a bat signal in dark times. Here, here is an undeniable reason he did not deserve to die. They will take what is left of the mangled bodies of Black men and make monsters of them to justify their deaths. We whisper Black children's names like prayer to remind us they came from God.
We would rather our boys grow up to be men rather than martyrs, but here we are.
Read the rest at Truly Tafakari!